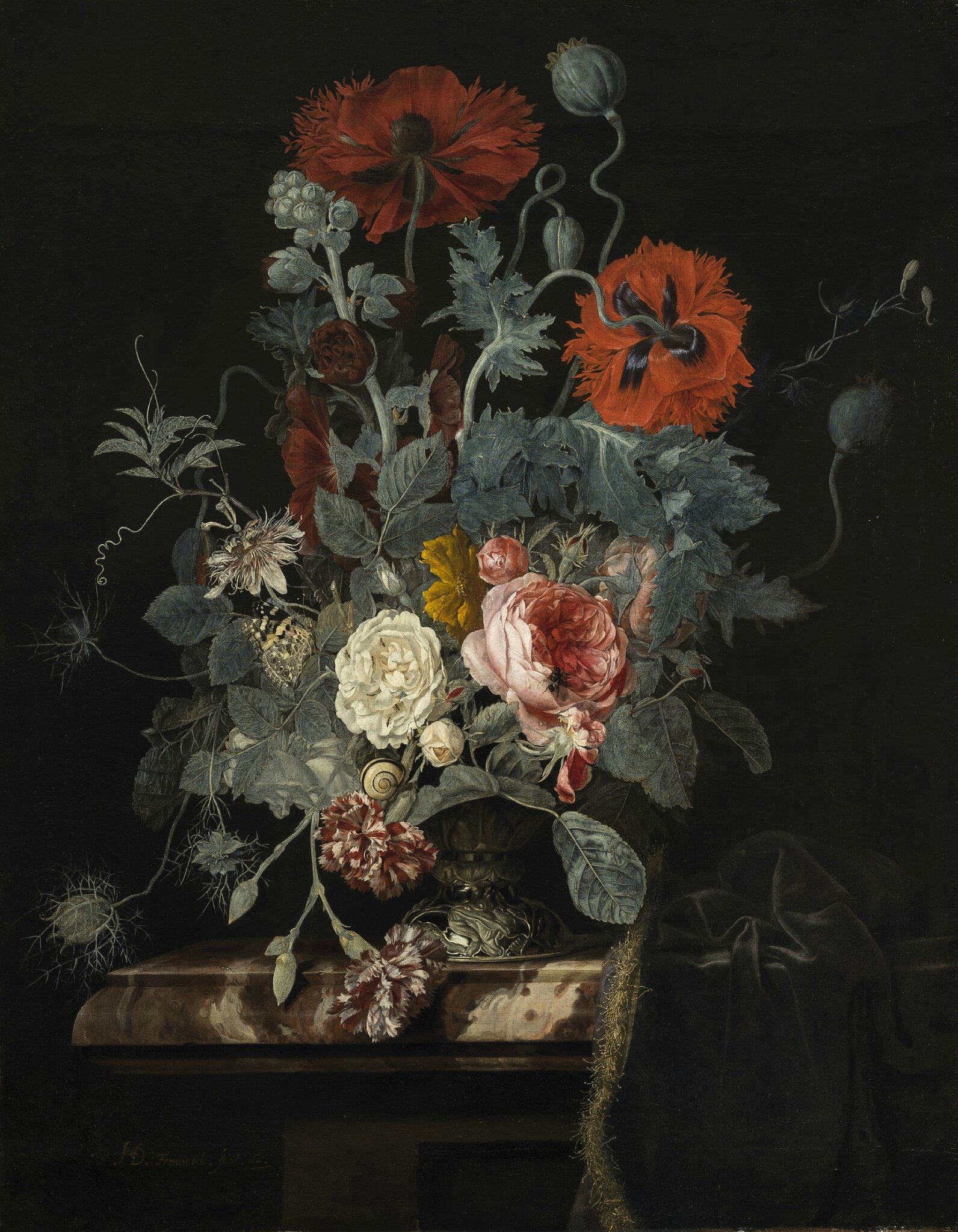 Henri de Fromantiou, Flower still life, 1665, Private Collection, Germany.
MAASTRICHT.- The Bonnefantenmuseum recently opened its doors on the very first retrospective of Henri de Fromantiou. Until 28 June, the museum is showing a wide selection of paintings by this 17th-century still-life painter, who was born in Maastricht. In the exhibition Royal illusions, the emphasis is on the 'forgotten' oeuvre of De Fromantiou and his heyday as a court painter in Potsdam. The exhibition is accompanied by the publication of the first monograph on the painter, containing essays about his life, his position at court, his oeuvre and his role as an art agent.
In his position as court painter, Henri de Fromantiou created many paintings for the palaces of Frederick William, the Great Elector of Brandenburg. His talent with a brush allowed him to portray a royal world on canvas in prestigious hunting and floral still lifes. After his death, his name fell into oblivion and his paintings were wrongly attributed to great masters like Willem van Aelst, Jan Davidsz de Heem and Abraham Mignon. The Bonnefantenmuseum's research into this painter has resulted in this retrospective, which marks the beginning of Fromantiou's reinstatement as an artist.
Today, De Fromantiou's oeuvre consists of a group of around 35 paintings, more than half of which are on display in the exhibition. They include paintings from the United Kingdom, the United States, Germany and Belgium. His still lifes are supplemented by paintings by fellow painters and other works that relate to his life.
Henri de Fromantiou, Still life with fruit and glass, 1670-1680, Collection Bonnefantenmuseum. Photo: Peter Cox.
From Maastricht to Potsdam
Henri de Fromantiou's notice of marriage tells us that he was born in Maastricht. He did not stay long in this city, however. The baptismal certificate of his youngest brother shows that the family was living in Breda a few years later. The painter was fond of travelling, and went as a young adult to The Hague and Amsterdam, hoping to make his name there. His search and his efforts were rewarded in 1670, when he was appointed court painter to Frederick William, who was later to become the Great Elector of Brandenburg.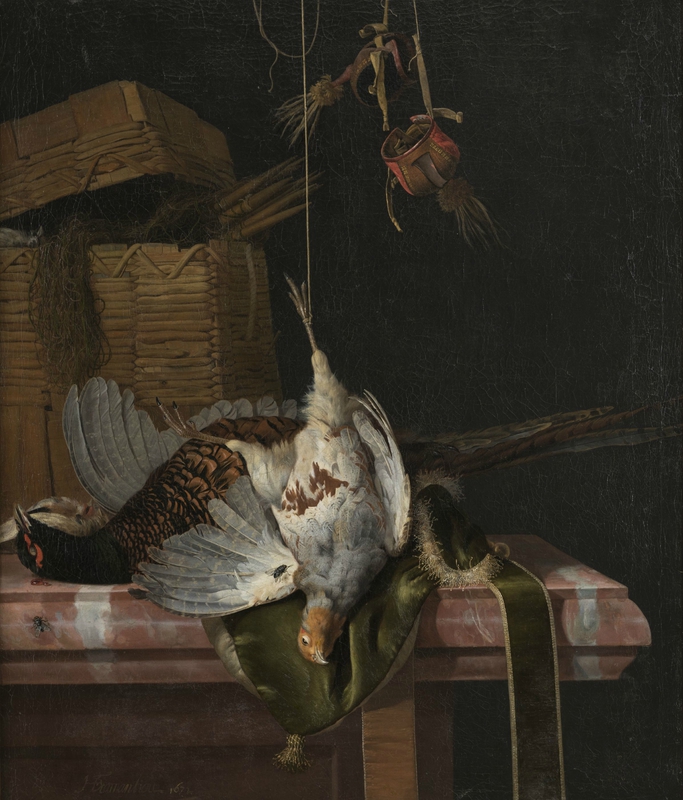 Henri de Fromantiou, Jachtstilleven, 1672, Collection Bonnefantenmuseum. Photo: Peter Cox.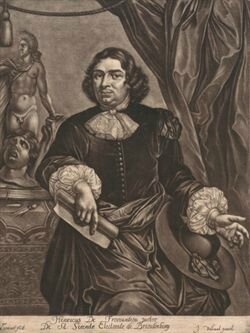 Henri de Fromantiou
The words 'Henricus de Fromantiou, pictor De Sa Serenité Electorale de Brandenburg' are stated with pride under the portrait of the painter. Prints like this were made for well-to-do people to give to their family and friends as gifts. De Fromantiou is portrayed as a great man who was very satisfied with his position as 'pictor'. His range of duties grew considerably during his time in Potsdam. Alongside his job as court painter, he acted as a restorer, art agent and curator of the collection of paintings. He was so highly valued at court that the Great Elector's successor, Frederick III, did not wish to relinquish his services either. The appreciation was mutual, as De Fromantiou remained at the court in Brandenburg until his death. (Portrait of Henri de Fromantiou, Johann Friedrich Leonard, 1653–1680, RP-P-1908-340, Collection Rijksmuseum)
Catalogue
There has been no monograph on the painter Henri de Fromantiou as yet, and the literature about him is very limited. The catalogue accompanying the exhibition fills this art-historical gap. It contains essays by various authors about Henri de Fromantiou's life, his position at court, his oeuvre and his role as an art agent. The catalogue Royal illusions, which is published in English and Dutch, is available in the shop and the museum webshop for € 29.50.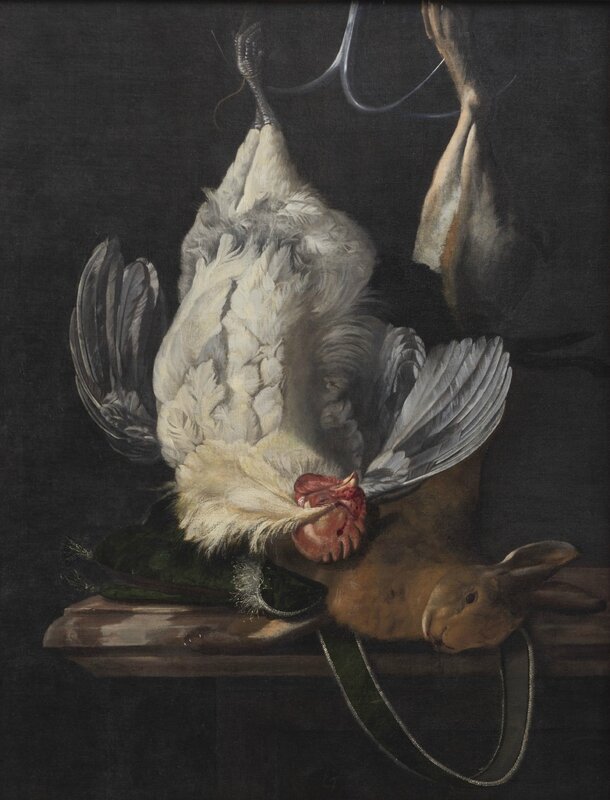 Henri de Fromantiou, Stilleven met dode haan en haas, Collection Bonnefantenmuseum. Photo: Peter Cox.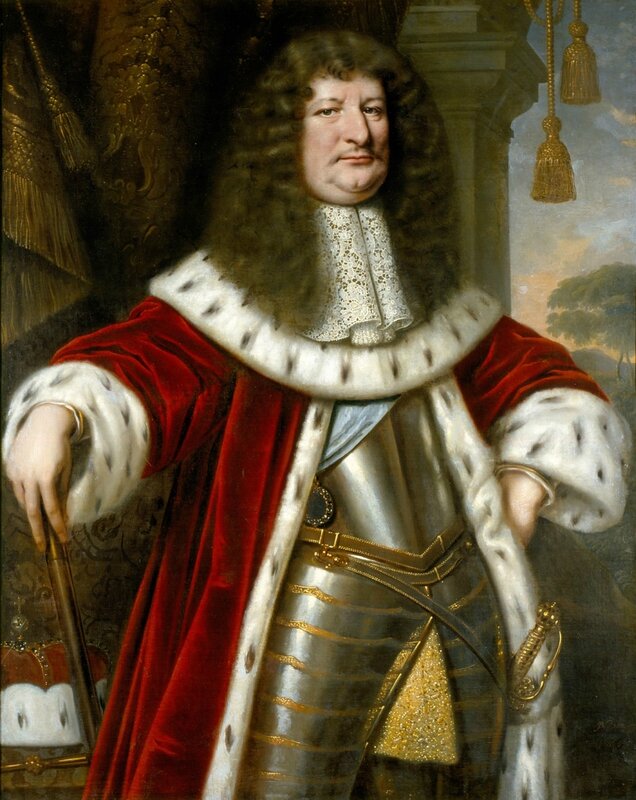 Pieter Nason, Portret van de Grote Keurvorst, 1666, RL8993, Paleis het Loo.