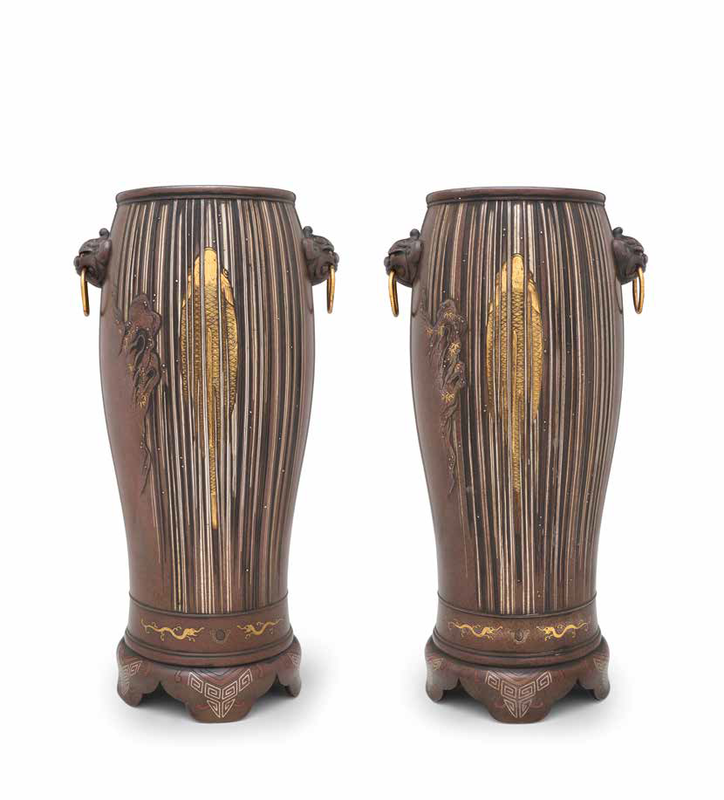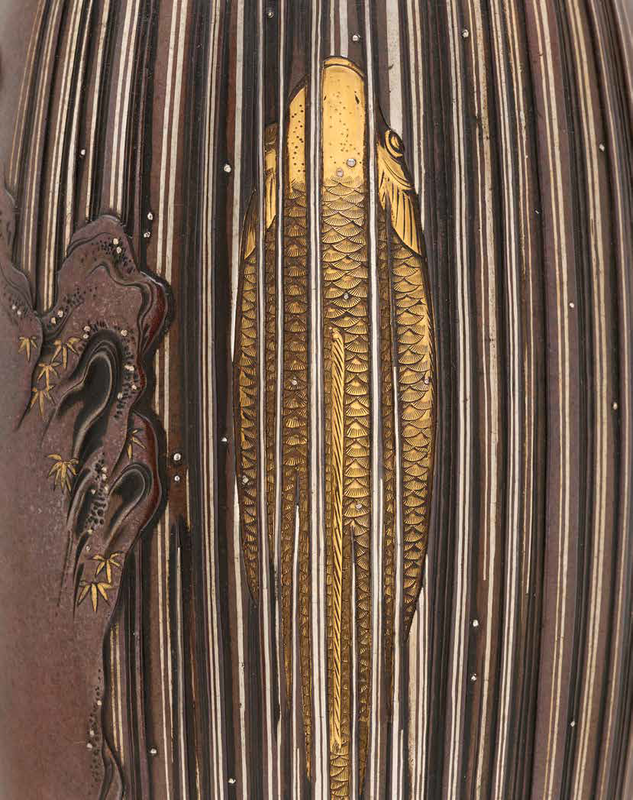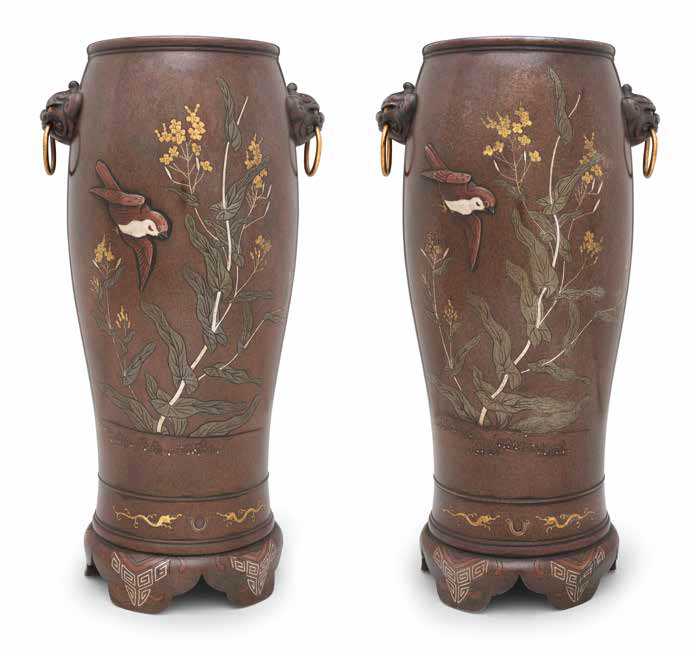 Lot 6. Artist unknown. A Pair of Bronze Vases Decorated with Carp and Waterfall, Meiji era (1868–1912), late 19th century. Height 13 in. (33 cm). Estimate $12,000 - 15,000. Sold for US$ 30,000 (€ 25,665). © Bonhams 2001-2018
Each of baluster form with wide mouth and flat rim, fitted with demon-mask handles on either side of the shoulder, each holding in its mouth a gilt-metal ring, and with an integral base with five bracket feet, the bronze body cast and chiseled in high relief with details in gold, silver, shakudō, and shibuichi, depicting on one side a carp ascending a waterfall with a rocky crag to the left and on the other side birds and plants, the bracket feet inlaid in silver and copper with lappet motifs, a band above the foot inlaid in gold and silver with archaistic dragons and pearls, unsigned.
Note: In Edo-period and Meiji-era Japan, the traditional Chinese image of a carp or other large fish ascending a waterfall in the upper reaches of the Yellow River was an emblem of success especially associated with the Tango no sekku or Boys' Day Festival. The dramatic, mysteriously static treatment of the subject on these vases, owing its origins to the great eighteenth-century Kyoto painter Maruyama Ōkyo (1733–1795), is also seen in a metal version on a sword guard by Ōkawa Teikan (see lot 12) dating from 1867 (Museum of Fine Arts, Boston, inv. no. 11.11943).
Reference: Ōsaka Shiritsu Bijutsukan 大阪市立美術館 (Osaka Municipal Museum of Art) 2004, cat. no. 27.