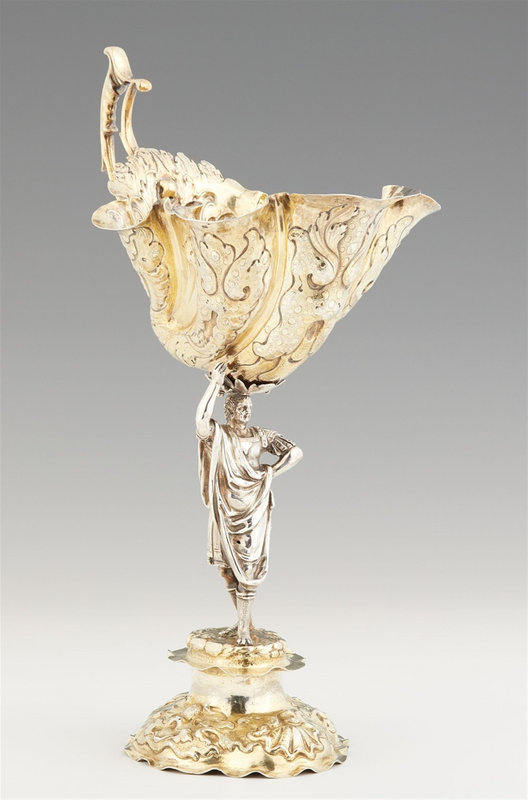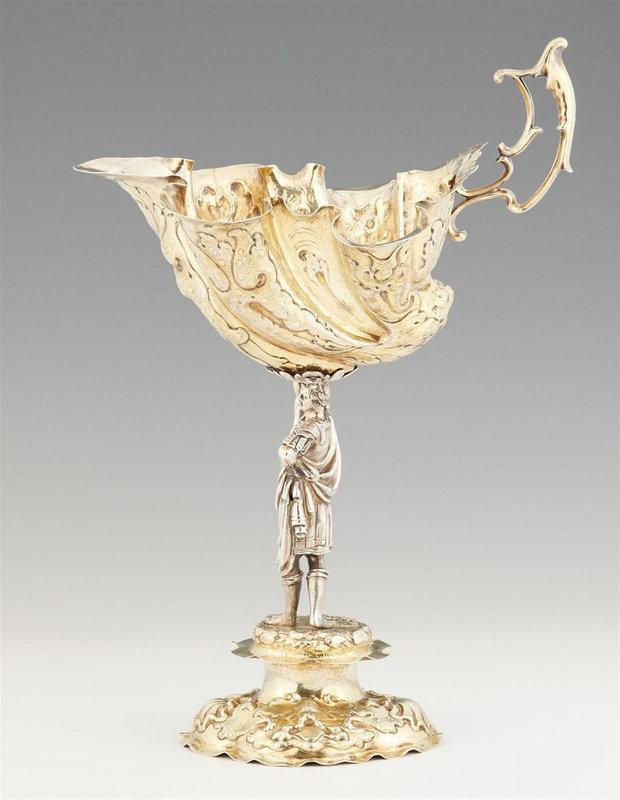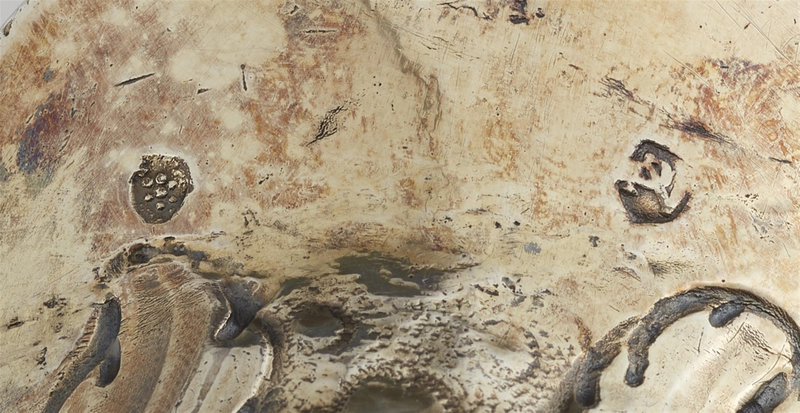 Lot 90. An Augsburg parcel gilt silver shell goblet, Marks of Peter I Neuß, 1679 – 81; H 33.5 cm, weight 639 g. Estimate: €30,000 - €35,000. Courtesy Kunsthaus Lempertz
The lower section of the tiered oval base embossed with auricular style mascarons, the upper designed as an earth mound with rocks and foliage. The shaft formed as a model of a Roman emperor dressed in armour and a drapery with one hand resting on his left hip, the other raised above his head to support the large, shell shaped cup. The outer surface reiterates the auricular embossing of the base. With an angular curving handle, the vessel presumably used in a lavabo garniture or as a pitcher.
Provenance: Huelsmann art dealers, Hamburg, 1980, Schwarzhaupt collection, Cologne.
Literature: Seling mentions a Torah shield by this maker in the Germanisches Nationalmuseum Nuremberg (inv. no. JA 24). For more on this type cf. Seling 1980, illus. 405 ff, 478 f.
Kunsthaus Lempertz KG. From Antiquity to Art Nouveau - The Bernard De Leye Collection, Köln, 15 July 2021