STOCKHOLM.- Nationalmuseum has acquired pastel portraits by Maurice Quentin de La Tour, Henry-Pierre Danloux and Joseph Boze, three artists active during the golden age of pastel in 18th-century France. In recent years Nationalmuseum has acquired several works exemplifying this major trend in 18th-century European painting, and as a result the museum now has one of the world's foremost collections of pastels.

Developed in the 16th and 17th centuries, the pastel technique was originally used exclusively for preliminary studies, usually of faces. Appreciating the immediacy that could be achieved using the nuanced colours, 18th-century artists refined the technique to create portraits in pastel, which proved very popular and garnered recognition as fully fledged artworks. They could be both highly elaborate and sketchlike, with artists consciously embracing the natural fluidity of the technique.

Maurice Quentin de La Tour (1704–1788) was especially interested in vividly capturing specific features and moods typical of the subject. The recently acquired Portrait of an Unknown Woman, formerly known as Madame Masse, is a fine example of this, demonstrating de La Tour's mastery of the pastel technique in his portraiture, and attesting to his status as one of the foremost practitioners in this field. Through careful application of the pastels, the artist creates a realistic impression of the subject's skin tones, eyes, smiling mouth and hair. Meanwhile, the details of the subject's face are set in effective relief against the outlined pastel features surrounding it.
Maurice Quentin de la Tour (1704–1788), Portrait of an unknown woman, formerly known as Madame Masse, mid-18th century. Pastel on blue paper. NMB 2808. Photo: Anna Danielsson / Nationalmuseum.
The ability to capture personality traits was something de La Tour shared with Henry-Pierre Danloux (1753–1809). However, pastel works by Danloux are rarer, and he seems to have generally preferred to use crayons rather than a strictly pastel technique. He studied under Nicolas-Bernard Lépicié (1735–1784), among others, and in 1774 won the Prix de Rome, a travel scholarship from the French academy of fine arts. The few examples of his pastels that we know of today are mostly the work of a confident hand: for instance Portrait of a Man with an Astrakhan Coat, which also displays a psychological intensity that seems in keeping with the subject's personality.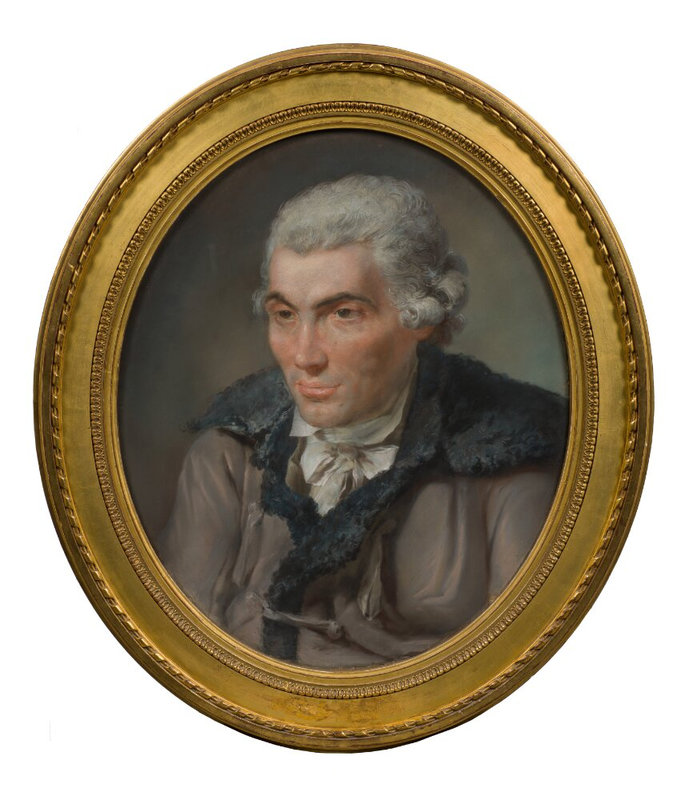 Henry-Pierre Danloux (1753–1809), Portrait of a man in Astrakhan fur, mid 18th century. Pastel on paper. NMB 2809. Photo: Anna Danielsson / Nationalmuseum.
In contrast to Danloux, Joseph Boze (1745–1826) was a highly productive pastel painter. Like Danloux and de La Tour, he was able to create portraits by resolute application of the pastels, but his works could also show a softer, more cautious form of expression. Nationalmuseum has been fortunate to acquire his portrait of Marie Joséphine of Savoy, the wife of Louis XVI's brother, the Count of Provence, later King Louis XVIII of France. The couple went into exile during the revolution and were proclaimed titular king and queen by the exiled French royalists in 1795. Formally, however, Marie Joséphine never became queen, having died before her husband was able to return to France and claim the throne in 1814.
Joseph Boze, Portrait of Marie-Joséphine Louise Bénédicte, Princess of Savoy, Countess of Provence, 1785. Pastel. NMB 2800. Photo: Anna Danielsson/Nationalmuseum.
Another prominent woman at the court of Louis XVI to be painted by Boze was Rose Bertin, the leading designer and couturière of her day, sometimes referred to as Marie Antoinette's "minister of fashion". With a background in dressmaking, Bertin became a close confidante of the queen, who in turn became her friend, protector and main client. Bertin's working methods and influential creations were to underpin the development of French haute couture. There are some 20 versions of Boze's portrait of Marie Joséphine of Savoy, whereas the portrait of Rose Bertin is the only known example. Both portraits show the artist's ability to use the pastel technique to create a sense of informality and intimacy that seems to reflect the subject's state of mind.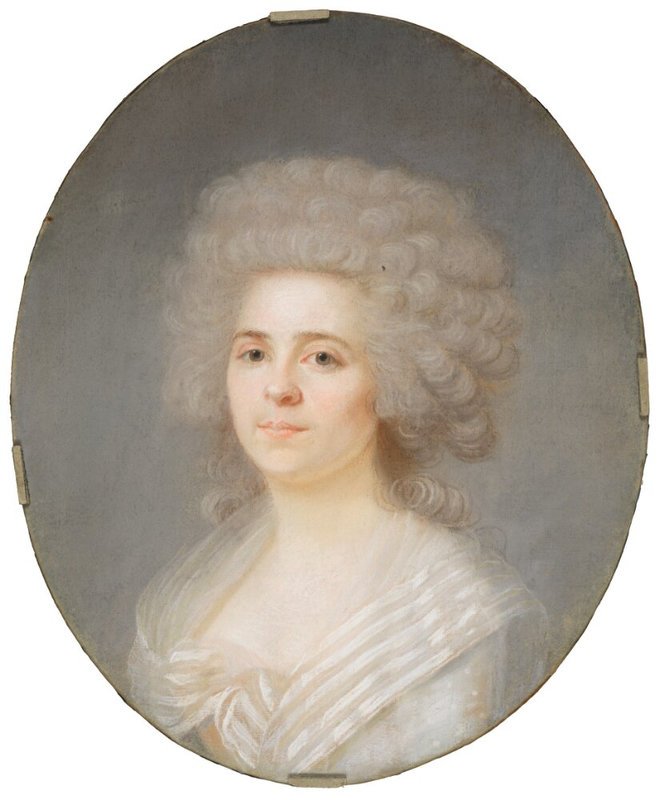 Joseph Boze, Portrait of Rose Bertin, Modiste and Dressmaker to Marie Antoinette, c.1780. Pastel on paper. NMB 2810. Photo: Cecilia Heisser/Nationalmuseum.
"Nationalmuseum is delighted to have acquired these significant pastel portraits to further enhance our fine collection of 18th-century pastels. Thanks to recent acquisitions, it has become one of the world's leading pastel collections," said Daniel Prytz, curator of the collections department.
Nationalmuseum receives no state funds with which to acquire design, applied art and artwork; instead the collections are enriched through donations and gifts from private foundations and trusts. These acquisitions have been made possible by generous donations from the Anne-Marie and Herbert Lembcke Ad Infinitum Foundation, the Axel and Nora Lundgren Bequest and the Hedda and N.D. Qvist Bequest.